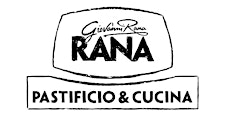 Giovanni Rana Pastificio & Cucina
Giovanni Rana, Italy's   renowned producer   of  fresh pasta, has  been  bringing  high  quality, artisanal fresh pasta to the table for over 50 years. The family owned and operated company began in 1962 on the outskirts of Verona, Italy, when  a  young Giovanni  Rana began  making fresh, hand-made pasta in his own kitchen, creating recipes and offering freshly prepared  filled pastas for local residents.
Before  long,  the  Giovanni  Rana  name  and  product  became a trusted source  of  flavorful, classic Italian dishes that could be prepared with ease in the comfort of the home kitchen.  With the addition of New York City's own Giovanni Rana Pasta Kitchen, Giovanni Rana continues to embody the nature of simple, classic Italian cuisine with their fresh pastas and fillings.
Giovanni  Rana  Pastificio & Cucina brings  the  passion  and  commitment to high quality, artisanal pasta to the U.S. in the form of a full-service restaurant, where fresh pasta is made  on  site daily in it's Pasta  Studio,  and  hand-selected  rare  and  regional  Italian  products and prepared foods are available to take home.
Sorry, there are no upcoming events