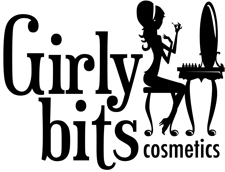 Girly Bits Cosmetics
Girly Bits Cosmetics is a Canadian company that has been handcrafting quality nail polish since 2011. We are dedicated to providing cruelty free, on-trend products made from the healthiest most eco friendly ingredients we can get our hands on. We offer an array of finishes from sexy shimmers, to jewel like sparkles, to the most decadent cremes, as well as stamping polishes, the hottest nail art items, and a selection of nail care products to keep your hands and nails red carpet ready. Our products are available to ship worldwide directly from tour studio in Ontario, Canada.
We also offer a variety of stamping plates, vinyls, water decals, and polishes from some of the most loved Indie brands from around the globe, making Girly Bits a one-stop-shop for all things indie.
We are very excited to be your Indie Expo Canada hosts.
Sorry, there are no upcoming events