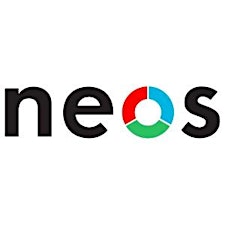 Groupe Neos Inc.
Avec des clients venant de divers secteurs basés à Montréal, Ottawa et Toronto, nos formations se concentrent sur les concepts d'Intelligence d'Affaires et Artificielle qui permettent aux professionnels d'être plus efficaces dans leurs métiers. Ces cours sont conçus pour compléter les outils et les compétences des développeurs, architectes, chefs d'équipes, recruteurs, analystes d'affaires ou de données.
Allant de 1 à 3 jours, ces cours mettent l'accent sur les meilleures pratiques respectant les normes des industries.
--------------------------------------------------------------
With clients from various sectors based in Montreal, Ottawa and Toronto, our training focuses on Business Intelligence and Artificial Intelligence to enable professionals to be more effective in their everyday tasks. These courses are designed to complement the tools and skills of developers, architects, team leaders, recruiters, business or data analysts.
Ranging from 1 to 3 days, these courses focus on best practices that meet industry standards.
Sorry, there are no upcoming events