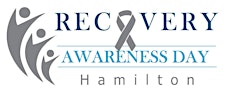 Hamilton Recovery Awareness Day Planning Committee
In 2006, Addictions Ontario, the provincial association for addiction services in Ontario, invited communities to promote the message, "Recovery is Possible", and that people can, do achieve and thrive in recovery.  
Since then, the Hamilton addiction system has been planning an annual event to celebrate recovery awareness month along with family members and individuals in recovery.  The day is a gathering in celebration of women, men and youth who are on their journey to recovery from addiction. 
Sorry, there are no upcoming events