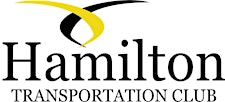 Hamilton Transportation Club
Members of the Hamilton Transportation Club are leaders in all aspects our industry. Join us and you'll meet your peers, suppliers, associated professionals and of course, new friends.
Our club includes members from the City of Hamilton, Canadian and United States Railways, Steamship Lines, Cartage Companies, Transport Companies, Airlines, Custom Brokers, Financial Institutions, Recruiters, Staffing Services in addition to Insurance Companies.
Sorry, there are no upcoming events