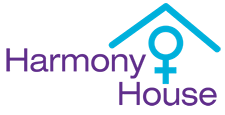 Harmony House Women's Shelter
Harmony House is a second-stage shelter for women and their children who are survivors of violence. We provide a transitional period from crisis shelter services to independent living in the community. At Harmony House we provide safe and affordable housing up to one year along with programs of individual and group support, accompaniment, advocacy, and referral.
Harmony House promotes the creation of a world where women and their children are safe and free from all forms of violence and oppression. To that end, Harmony House will facilitate the active participation of everyone involved with us in working towards achieving women's equality and ending violence against women.
Sorry, there are no upcoming events