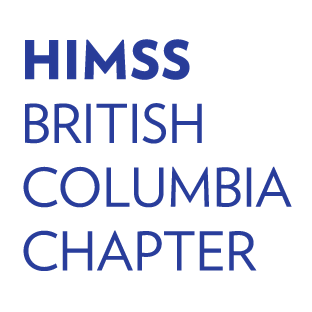 HIMSS British Columbia Chapter
We are the British Columbia chapter of the Healthcare Information and Management Systems Society, Inc. (HIMSS), a global advisor and thought leader supporting the transformation of the health ecosystem through information and technology. As a mission-driven non-profit, HIMSS offers a unique depth and breadth of expertise in health innovation, public policy, workforce development, research and analytics to advise global leaders, stakeholders and influencers on best practices in health information and technology. Through our innovation engine, HIMSS delivers key insights, education and engaging events to healthcare providers, governments and market suppliers, ensuring they have the right information at the point of decision.
Formerly known as the non-profit BC Health Information Management Professionals Society (BCHIMPS), we have a nearly 20-year history of delivering BC healthcare technology and healthcare information management professionals with engaging, informative, and fun events. If you are interested in digital health in BC and Canada, we hope that you'll join us for our virtual events series as we explore healthcare technology innovations, trending topics, and learning opportunities!
A HIMSS chapter-only membership is only $39 USD/year, and offers free admission to many of our virtual seminars and the opportunity to attend some exclusive member-only events with special guest speakers. For more information, please visit: https://www.himss.org/membership-types/individual
Sorry, there are no upcoming events