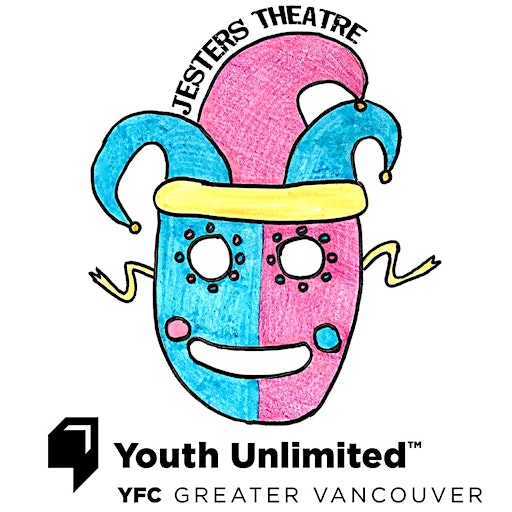 Jesters Theatre - Youth Unlimited
Jesters Theatre has two main goals:
1. To inspire young people to love theatre both acting and backstage. 
2. Experience the joy of giving to families in need.
About Jesters Theatre:
Jesters Theatre is operated by Youth Unlimited and was launched in September 2011. "One major motivating drive that pushes Youth Unlimited staff and volunteers at Jesters Theatre is the desire to see youth and young adults reach their full potential. Our theatre program equips students to discover and trust in their abilities, securing confidence to live a healthy life which opens doors to change our community and the world."
Sorry, there are no upcoming events