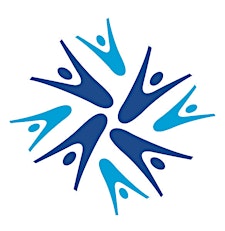 Le Centre francophone de Toronto
Le Centre francophone de Toronto est la porte d'entrée pour les francophones qui vivent à Toronto ou qui viennent s'y installer. Le Centre offre des services variés à l'ensemble de la communauté francophone. Son mandat s'applique en respect à la mission, la vision et les valeurs de l'organisme
Le Centre francophone de Toronto propose, toute l'année, de nombreuses activités afin de favoriser l'intégration et le quotidien de toute la communauté, ainsi que des activités artistiques et culturelles en français. Sa programmation, riche et variée, fait la promotion des artistes francophones de cultures diverses. Vous avez été nombreux à participer à nos événements l'année dernière, nous vous en remercions ! Maintenant, place à la programmation de la saison culturelle 2014-2015.
De nombreux événements vous attendent : la journée des franco-ontariens,  le Mois Créole, le Coup de cœur francophone, le Mois de l'histoire des Noirs, la Semaine de la francophonie… Tous les détails de ces activités sont à venir dans notre nouvelle brochure et sont d'ores et déjà disponibles sur notre site internet et sur les réseaux sociaux du CFT (Facebook et Twitter).
__________________________________________________________________
The Centre francophone de Toronto is the main entry point for Francophones who live or plan to settle in Toronto. The Centre offers a range of services to the whole Francophone community, and its mandate applies to the group's mission, vision and values.
Throughout the year, the Centre francophone de Toronto hosts French-language artistic and cultural activities. Our programme features francophone artists and performers from a rich variety of cultural backgrounds.
We would like to thank you for attending our last cultural season events in such large numbers ! And now, place the 2014-2015 cultural season program. Many events wait for you this season : Franco-Ontarian Day, Creole Month, the Coup de coeur francophone festival, Black History Month, The Semaine de la francophonie festival... Details of these activities are coming in our new brochure. to find out more and to discover the artists we will welcome during this season, follow us on Facebook and Twitter, and visit ou website.
Sorry, there are no upcoming events