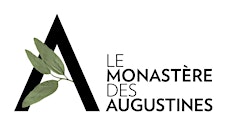 Le Monastère des Augustines
Le Monastère des Augustines est un havre patrimonial de culture et de mieux-être situé en plein coeur du Vieux-Québec. Ouvert à la diversité des cultures et des croyances, le Monastère propose à ses visiteurs une expérience unique en santé globale ainsi qu'un contact vivant avec le patrimoine des Augustines.
Le Monastère des Augustines is a haven of heritage, culture and wellness located in the heart of Old Québec. Open to people of all cultures and beliefs, Le Monastère offers its guests a unique experience in holistic health, along with a rare opportunity to connect directly with the Augustinian Sisters' remarkable heritage.