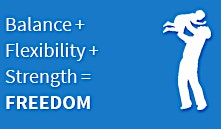 Movement for Living
Movement for Living

Vital Health
731 West 16th Avenue
Tel: 604-728-1203

E-mail: vreni@movementforliving.ca  www.movementforliving.ca
A Holistic Health Center where we help you develop LIFELONG HABITS so you can be OPTIMALLY HEALTHY.
Using an integrated approach and personalized programs, we eliminate pain and teach you how to remain pain-free. 
Our mission is to help you achieve your best health and improve the quality of  your life.

We believe in INSPIRING people to take care of their HEALTH, so they can positively impact their FAMILIES and COMMUNITY
Sorry, there are no upcoming events