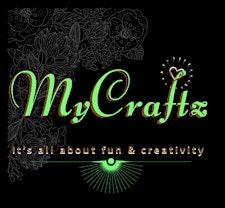 MyCraftz
At MyCraftz we strive to bring excited individuals wanting to unleash/develop their creativity, all while meeting new people in a relaxed fun environment currently within the Greater Toronto Area. The Do-It-Yourself workshop will be through a step-by-step process; hence, each piece is as unique and creative as the individual who made it, regardless of their age or skill level.
Our DIY meet ups will be held at various local restaurants and venues in the Greater Toronto Area. Join us for a crafty event with our amazing local Artisans that will show you how to Do It Yourself! Bring someone along with your happy self, we promise a fun time.
SUPPORT LOCAL ARTISTS TODAY!
Remember it's all about fun & creativity.
Sorry, there are no upcoming events