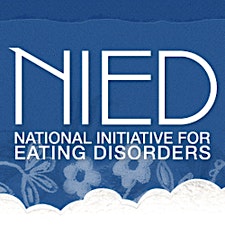 National Initiative for Eating Disorders (NIED)
The National Initiative for Eating Disorders is a not-for-profit coalition of families with loved ones suffering from Eating Disorders. We work alongside healthcare professionals and counselors to increase awareness that Eating Disorders are treatable, brain-based mental health illnesses and to decrease stigma and discrimination against sufferers.
Eating Disorders kill sufferers, bankrupt families, and destroy relationships. They deserve the same respect, support, treatment, funding, research, and parity as every other physical and mental health illness in Canada.
The serious gaps in current services, delays in treatment, lack of pan-Canadian data, and insufficient training for clinicians and healthcare professionals has impeded resources, research, funding, and available treatment options in Canada.
NIED collaborates with community groups, doctors, nutritionists, psychologists, schools, social workers, the courts, agencies, and like-minded organizations to increase awareness, encourage understanding, and initiate prevention of Eating Disorders. 
Since NIED was launched February 2012, we have hosted over 60 free educational, interactive symposia with trained professional and speakers. We will continue these informative evenings to bring communities together for support and empower families and sufferers to speak out. We are the voice of families of Eating Disorder sufferers who are paralyzed with depression, anxiety, and other comorbid and concurrent diagnoses.
Sorry, there are no upcoming events