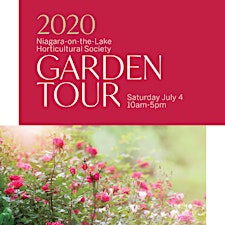 Niagara-on-the-Lake Horticultural Society
Our Society was established in 1917
and is one of the oldest Horticultural Societies in Ontario.
We are a nonprofit charitable organization. Our 200+ Society members contribute thousands of hours a year to public service. We give back to our community with tree plantings, bursaries and grants to our local colleges and provide flowers to residents in nursing homes and our local hospital.
Start at Mori Gardens Design & Garden Centre • Niagara-on-the-Lake, ON, ON
$0 - $16.45