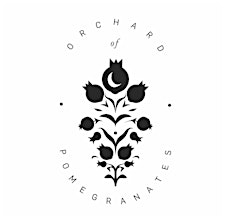 Orchard of Pomegranates
"Ayelet Rose Gottlieb is a gifted teacher. An international jazz master who is brilliant, endlessly creative and insightful. I travel cities to study with her, because she provides more than a musical experience, she unlocks the door to freedom within the heart of jazz."  
~Chantal Thompson, Private Student, Workshop Participant and Jazz Vocal Artist
----------------------------
Whether you have classical, jazz or world music backgrounds, the Orchard of Pomegranates welcomes you. In our vocal workshops and private sessions, you will find yourself in a safe haven for creativity. We meet in small groups, to build a community of vocal exploration. Touching on the playful, spiritual and technical aspects of singing, you will enhance your artistry as an improviser. You will gain new musical tools through a series of inovative improvisation excersizes, created by Ayelet Rose Gottlieb (Orchard's founder) and visiting artists, including vocal sage Jay Clayton (NYC), and composer Esin Gunduz (Turkey). It is our intension to spark your imagination and grow your appreciation to a variety of improvisational styles. Ayelet enriches each workshop with a few minutes of guided-listening to tie our practice to a grand history of improvisational traditions from many parts of the world.