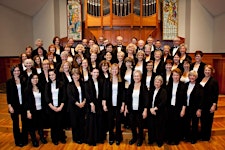 Pacific Spirit Choir
We are a community choir hosted at West Vancouver United Church on Vancouver's North Shore in British Columbia.
Our vision is to be a premier concert choir enjoyed for its repertoire of entertaining and engaging music ranging from large oratorios and Masses of composers from the 17th to the 21st century, to shorter choral gems, ancient and modern, classical to jazz, serious to humorous.
Our mission is to present meticulously prepared, passionate performances of great choral works so as to create community, increase vocal and musical skills of our members and enrich the lives of audiences at home and abroad.
Sorry, there are no upcoming events