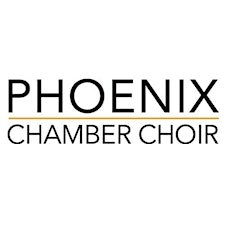 Phoenix Chamber Choir
Founded in 1983, Phoenix Chamber Choir recently concluded its 36th season as one of Canada's finest vocal ensembles, renowned for diverse and eclectic programming from the Renaissance to the contemporary, commissions from Canadian and international composers, and North American premieres of significant new works. Through its long history, Phoenix has been grand winner and three-time finalist in the European Broadcasting Union's "Let the Peoples Sing" competition, and winner of 20 first place and grand prize awards at the National Competition for Canadian Amateur Choirs, including two first place prizes and the grand prize for best performance of a Canadian work in the 2015 competition. The choir has recorded and released eleven CDs throughout its history, including two in 2016/2017 – Why the Caged Bird Sings featuring a collection of contemporary works from composers such as Jake Runestad, Abbie Betinis and Gabriel Jackson, and When the Earth Stands Still highlighting Phoenix's penchant for lighter works, from composers such as BC's own Don Macdonald, Daniel Elder and Nick Myers. For more than three decades, the Phoenix Chamber Choir has played an integral part in developing young musicians, composers and conductors in Vancouver, and has helped to establish Canada's West Coast as one of the most important centres of choral music in the world.
With its long-standing history of success in national and international choral competitions and the talent and training of its members, Phoenix Chamber Choir is enriching and extending its earned reputation as an elite-level ensemble. The choir strives to connect deeply with its audiences by sharing world-class musical experiences, and provides invaluable musical opportunities for British Columbian and Canadian choral artists and composers. Phoenix strives for and achieves the highest level of choral performance and audience engagement.
Sorry, there are no upcoming events