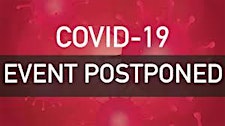 PROMOTIONSUA
Promotions UA is a Live Event Organization and booking agency in Canada.
Main activity: Organization benevolent of live performances ,festivals,concert tours, arts and culture tourist,travel by music performances,and arts festival in Canada.
We are: Official representatives for the international and local musicians, ensemble's, theatres, live bands, symphony orchestras, opera singers in North America.
Our company : Located in Alberta,Toronto ON and London ON.
Quebec city (QC), New York City (NYC), Los Angeles, USA (North America office partners )
Poznan PL,(EU Office),
Company crew: Consists of Music Artist Management, Record Label, International Artists & Celebrity Agency, International Concert,travel agancy.
Promotions UA: is the only company which functions 360 degrees providing all services in music business
Our Mission: Aims to offer all services and support that its artists will need on their career journey, as well as to create a perfectly working system for quality services in its other occupations.
Sorry, there are no upcoming events