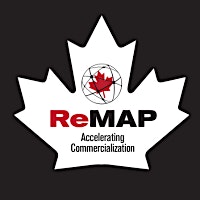 ReMAP Network
Through shared resources, ReMAP accelerates the commercialization of innovative products developed in Canada for the global market.  
Our network of partners from start-ups, small-to-medium enterprises, large organizations, and leading research institutions work together to form a product-enablement value chain. Leveraging the strengths and synergies of our network partners, ReMAP engages with 44 labs and manufacturing lines from across Canada.
ReMAP supports innovations in the Aerospace & Defense, Information & Communications Technology (ICT), Healthcare, Industrial, and Renewable Energy market sectors. 
ReMAP is made possible through joint funding from the Government of Canada's Business-led Networks of Centres of Excellence (BL-NCE) program matched by contributions from our network partners.                      
Sorry, there are no upcoming events