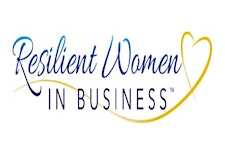 Resilient Women in Business
We look forward to seeing you in person or online at a Resilient Women In Business networking, or workshops events!
Our goal is for you to achieve more success in your business. We focus on having you learn more about business, which ultimately will assist in your growth for your business!
One key skill in business is to be consistent. When you attend the monthly meetings people will get to know, like and trust you, which will ultimately lead to sales for you.
Each month will have a different topic to assist you in your growth. There maybe topics that you know; however, my question to you is, are you doing what you know you should be doing?
You will hear the saying, "your birthright is to be successful," simply because we believe in YOU!
There is a ton of energy, love and accountability with Resilient Women In Business.
Cost for these events are inexpensive as we care about your income!