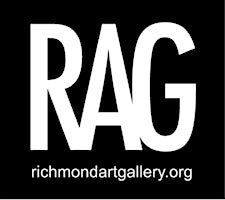 Richmond Art Gallery
The only public Gallery in Richmond, the Richmond Art Gallery (RAG) is a municipal Gallery supported by the non-profit Richmond Art Gallery Association (RAGA), a charitable organization. In operation since 1980, the Gallery presents curated exhibitions by British Columbia, national and international artists, maintains a permanent collection, and presents innovative and diverse programming for children, youth, and adults. 
Richmond Art Gallery is dedicated to promoting dialogue among diverse communities on challenging ideas and issues of today as expressed through local, national and international contemporary art.
Sorry, there are no upcoming events