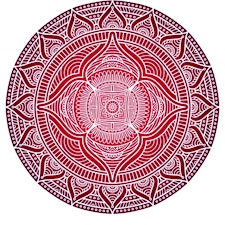 Sacred Heart Holistic Healing Collective
Samantha Sawatzky & Brie Henderson are a collaboration of three businesses, Brie's Botanicals, Restore and Heal with Reiki & Divine Light Therapies. Collectively we offer Full & New Moon Attunements, Cacao Ceremonies, Guided Meditation, Yoga, Crystal Therapy, Energy Healing, Reiki, Sound Healing, Aromatherapy, Access Conciousness Bars, Chakra Balancing, Akashic Record Readings, Workshops, & Events.
Our Cacao Medicine and Sound Healing Attunements are a transformative and life-enhancing experience that will take you on a journey through the dimensions of time and space, while creating balance and harmony through the four body systems. This session offers a transformational experience of a Cacao Ceremony, guided meditation, sound healing, reiki, energy healing, crystal therapy, aromatherapy and yoga. We begin by sharing a traditional Cacao elixir made with cacao beans, cayenne and honey for heart opening and expansion followed by anointment with a heart opening aromatherapy blend and therapeutic crystals. Next, a guided meditation will activate our light bodies and balance the chakras using visualization and toning the Bija Mantras (one syllable seed sounds). A gentle yoga Asanas series enhances the 60 minutes of sound healing using crystal quartz singing bowls, Tibetan brass singing bowls, Tingsha bells and Medicine songs. Individual Reiki Attunements will nourish and flourish all 4 body systems~the physical, mental, emotional and spriritual. Realign, reset, restore, and activate cellular rejuvenation by allowing you to connect to your Higher Self and Spirit Guides for overall health and well-being.
Sorry, there are no upcoming events