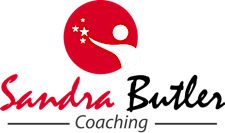 Sandra Butler, Growth Coach, Peekaboo Beans
Sandra Butler is the owner of Sandra Butler Coaching. She is a Blogger, Speaker and Goals Coach!  
Her educational background includes a BA Honours in Psychology from Queen's University, a certificate in Adult Education from the University of New Brunswick and a Coaching Certificate from Erickson College. She has worked as an Employment Counselor, Adult Educator and Trainer.  While running a successful direct marketing business, she fell in love with and became passionate about business, social media and coaching.  
She provides support, coaching and friendship to motivated, busy entrepreneurial women who want to set and achieve goals while still keeping their life in balance.  Sandra wants women to have purposeful, passionate and adventurous lives through the realization of their desired goals.
She blogs about increasing the productivity and profit in your direct sales / network marketing business here: www.sandrabutler.ca
Sorry, there are no upcoming events