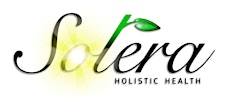 Solera Holistic Health
Welcome to Solera Holistic Health!
Our workshops provide a glimpse into the care and compassion we offer our clients in Windsor, Ontario.  
People often ask us, "Where did the name Solera come from and what does it mean?"  
The meaning of Solera derives from the Latin word sōl,  meaning sun or solar. 
Many clients come through our doors feeling a deep sense of dark hopelessness relating to their health and lifestyle.  At Solera, we promise to bring a ray of sunshine and hope on your path as we assist you on your wellness journey. 
To learn more about our upcoming events, please click the event below for full details or to register.
Sorry, there are no upcoming events