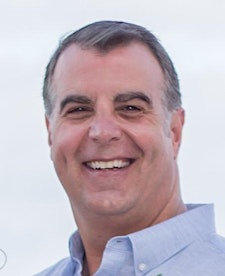 SOTERIA Security Consulting
Retired from the Ontario Provincial Police (OPP) at the rank of Detective Sergeant after thirty years (30) of service. Spent twenty-five (25) of those years as a Detective working high-profile criminal cases including homicides, criminal organizations, international drug trafficking and terrorism.
Trained undercover police officer with extensive experience working covert investigations using creative solutions for operational challenges.
Trained in police response to active shooters. Has interviewed an active shooter survivor.
Hired back by the OPP in 2019 as a civilian physical surveillance instructor.
Instructed at the Ontario Police College and OPP Academy on Drug Enforcement, Criminal Investigation and Physical Surveillance courses.
Selected by the OPP in 2016 to conduct a tactical review of the Physical Surveillance Unit's ability to manage high-risk terrorism suspects and suicide bombers. After interviewing specialized law enforcement personnel from Canada and Britain, authored a report outlining recommendations for enhanced training and equipment related to terrorism.
Only OPP officer to be imbedded with the Metropolitan Police (UK) during a 4-day counter-terrorism exercise testing the interoperability of all specialized units and military Special Forces.
Maintains relationships with current domestic and international specialists in the field of terrorism. Attended Police Academy's in Czech Republic, the Ukraine and the International Institute for Counter-Terrorism in Israel to discuss training, terrorism and active shooters.
Created a company in 2018 called Soteria Security Consulting. In Greek mythology, Soteria is the goddess of safety and preservation from harm.
Combined terrorism and active shooter academic research with personal experiences related to terrorism investigations and criminal behaviours. Created educational material applicable to any environment or workplace. Training focuses on prevention, preparation and response.
Soteria delivers training, presentations and consulting related to:
Radicalization & Terrorism

Active Shooters

Foot and Vehicle Surveillance

Counter-Surveillance for Executive Protection
Guest lectures at George Brown College's (Toronto) terrorism courses.
Audiences include:
Law Enforcement

Private Security

Public Transportation

Canada Border Services

Lawyers

Human Resources

Managers

Training Departments

Emergency Management

Government Public Safety Officials

Health Care Workers (including Mental Health)

Teachers

Students
ASIS Toronto Chapter Law Enforcement Committee Chairperson responsible for enhancing relationships between private security and law enforcement.
Sorry, there are no upcoming events