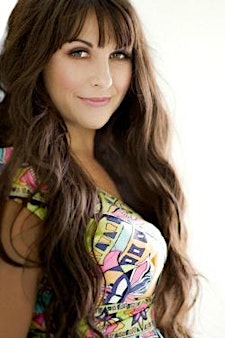 Soul Therapy School®
Deborah Skye founded Soul Therapy in 1991 while living in the jungle alone. She is the world's leading authority on Soul Therapy and a planetary leader in personal and professional spiritual development.
As CEO of Soul Therapy School® she trains & mentors women globally with professional licensing programs such as our Licensed Soul Therapist Training, Soul Parent | Spiritual Child™ Evolutionary Educators Program, Apprenticeship Training in the 13 Mystical Wisdom Teachings and her Spiritual Mentorship to become a Certified Generational Healer® and Generational Healing® Teacher Initiation Training. Recognized as an international training institute, Soul Therapy School® is the only training facility on the planet that offers these certifications and licensings. Soul Therapy is at the heart of our evolutionary education for women and her family. 
Deborah Skye oversees the mentorship programs and development of trainings for her students as they progress and transform through any of the designed programs to meet the needs of women be in personal/spiritual development, evoutionary education enroll into Soul Therapy School®. Her mission is to eradicate fear and suffering from the human condition, liberating women and her children to live in a safe, just and harmonious world.
The focus within her programs and trainings is to awaken the parts of one soul lineage to enable conscious awareness leading to empowered choices based on kindness for all species. For women to live an authentic life, focusing on healing any emotional entangements that are inhereted and to release repressed self-expression that limits her from being her true spiritual self, expressed. 
By preserving nature and all ecosystems that sustain life on this planet, the future experiences of our great-grandchildren will be met with loving kindness, one that is harmony and leading life empowered, compassionately and with purpose. One only needs to receive the calling from within to recognize that she is being asked to uplift, transform, liberate and break past cycles of imbalances that run through familiy dysfunctions, emotional 
Her evolutionary educational platform at Soul Therapy School® provides women with the clarity and inspiration to become courageous in their leadership role to self-mastery, self-love and to share her spiritual gifts in the world.
Her Soul Parent | Spiritual Child™ Evolutionary Educational Program & Teacher Training along with her Licensing Soul Therapist Training & Self-Mastery Training creates a powerful gateway to leading an empowered life compassionately and with a clearly defined purpose for future generations.
http://www.SoulTherapySchool.com
contact@soultherapyschool.com
Sorry, there are no upcoming events