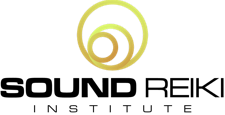 Sound Reiki Institute
Your voice can TURN ON YOUR HEALING power. Learn how to move energy, activate your internal GPS and expand your intuitive abilities with the transformational programs of the Sound Reiki Institute founded by Catherine Varga and Heather Hannan.
Catherine Varga is a gifted Intuitive, vibrational sound healing expert and inspiring teacher and lecturer. Wherever she goes she sets the tone to the vibration of joy. Catherine is a creator of Sound Reiki® Energy Healing and a creator of the SoulChild™ Alignment Method. She is committed to your empowerment and positive life changes.
Heather Hannan works with the vibrational frequencies of Sound Reiki to re-pattern energy and she does this with her voice. She has been gifted with the ability to see energy and the root source of blocks in people, places and things. Heather will trace these blocks back into past lives if necessary. Her healing work can involve those who have passed over and she is also blessed to channel messages from the Archangel Gabriel. Heather is a creator of Sound Reiki® Energy Healing and TransformationAll Life Coach.
Sorry, there are no upcoming events