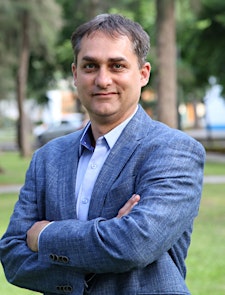 Stefan Achard
For over 25 years now, I have acquired knowledge and experience by working in various advisory, managerial, consulting and training roles.
In 2004, I slowly transitioned to the world of projects and more specifically in Organizational Change Management. Since then, I have been working with organizations that are undergoing change projects and organizational transformations, both at strategic and tactical levels. With more than 65 projects under my belt, I have demonstrated my ability to adapt and work with partners at all levels of an organization as well as with suppliers and consulting professionals.
Through my diverse roles, I have cumulated experience in Communications and Human Resources Management and experienced roles touching employee management, coaching, training, recruitment, negotiation and talent development to name a few.
Training has always been a passion for me since 2008. After developing some training modules for several organizations, I decided to develop trainings of my own, create Connectiviti Inc. and offer specialized training in Organizational Change Management. I also teach Communications in a private college in a Supply Chain Management program.
I am privileged to have the opportunity to share my experience and to collaborate in developing professionals and build training content that help organizations and individual thrive in times of change.
Sorry, there are no upcoming events