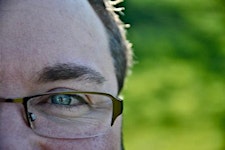 Teron Wolf
Teron Wolf is a gifted Counsellor, Healer & Spiritual Advisor. He offers an integrated Body/Mind/Spirit approach to help you achieve the change you desire and live the life you imagine!
In 2014, Teron launched a unique "Pay What You Get Paid" fee structure for private Counselling, Healing & Spiritual Support sessions. Under this unique model, you pay the same amount you earn per hour - from a minimum of $15/hr per 2 hour session, to whatever greater amount you earn! Taking care of yourself has never been so affordable! When you are in abundance, you get to share that abundance. And if you experience hardship, or while you are still building your success, the rest of us can help you carry the load... 
Teron facilitates private sessions, workshops, classes, and immersion retreats. 
*All Ages * LGBTQ Welcome * Couples * Families * Workplace * Classrooms
*Canine Training & Behaviour Rehabilitation also available.
To learn more, visit: www.TeronWolf.com
Sorry, there are no upcoming events