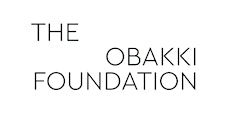 The Obakki Foundation
Our approach to philanthropy is simple - we believe in people.
We support potential and our results are measured by the lives that are transformed.

Everyone's story is unique and our programs are as diverse as the humans they benefit.
We partner with innovative individuals and communities in Africa who are committed to creating change.
From providing a prosthetic leg so a little girl can walk, to drilling a clean water well that brings health to a village of thousands, we get things done.
We've helped over 2 million people and we're just getting started.
Sorry, there are no upcoming events