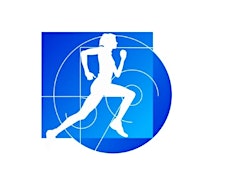 The Runner's Academy
918 St. Clair Ave. West
Toronto, Ontario
(437)889-5440 | info@therunnersacademy.com
LEARN. MOVE. RUN.
LEARN. We are passionate about educating our clients!  Whether you visit The Runner's Academy for gait analysis, strength training or treatment, we hope that you leave with a better understanding of run technique and/or simple movement patterns.
MOVE. Before you can run well; you have to move well!  At The Runner's Academy our staff are well trained in the analysis of movement.  In order to continue running, or participating in other activities, ensuring proper movement without pain is essential!
RUN. We strive to help you become a better runner, whether you are training for your first 5km or marathon, proper run technique is important.  Through the use of gait analysis, The Runner's Academy assesses each individual's technique and devises a plan to improve upon what we see!
| Video Gait Analysis | Run Technique Training | Chiropractic | Physiotherapy | Registered Massage Therapy | AlterG Anti-Gravity Treadmill | 
#buildingbetterrunners
Sorry, there are no upcoming events