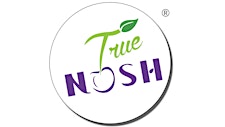 The True NOSH Company Ltd.
www.truenosh.com
All our classes are taught by Registered Dietitian Renee Chan, or in collaboration with other culinary enthusiasts.
Renée's focus is not using processed sugar. 
All True Nosh Classes will donate 10% net profits to Diabetes Canada!
Renée's father suffered from complications of Diabetes and passed away in 2008. She dedicates the work she does to her father and will continue to help increase diabete awareness with the hopes that nobody will die from this disease.
Sorry, there are no upcoming events