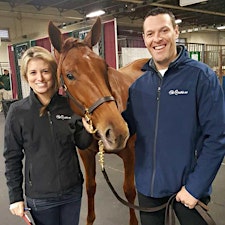 TheStable.ca
Own a little. Love it a lot.
Welcome to harness racing's best horse ownership experience.
Buy as little as 1% of a racehorse and experience 100% of the thrill in our award-winning fractional ownership stable.
Becoming a client is easy, accessible & affordable.
The experience is fun, interactive & entertaining.
TheStable.ca is horse racing's fast-growing fractional stable and the largest harness stable in Canada.
Sorry, there are no upcoming events