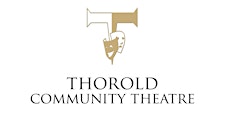 Thorold Community Theatre
Thorold Community Theatre (TCT) is a 100% volunteer based, not-for-profit organization which was founded in 1986, and aims to be an active participant in the flourishing Niagara Region by using the arts as an entertaining and animating force in the community. 
We here at TCT consider ourselves to be a bit of an undiscovered gem in Niagara. We produce an almost professional quality product; our sets are second to none, our actors are experienced and talented – some listing television and film credits in their bios. And, after 30 seasons, we know how to present a production. The 1,200 -1, 500 patrons we get out to each show, over its eight performance run, are testament to that.
Sorry, there are no upcoming events