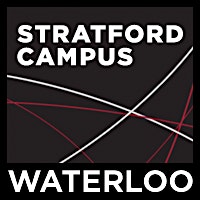 University of Waterloo Stratford Campus
The University of Waterloo Stratford Campus is a collaborative, strategic partnership between the city of Stratford and the University of Waterloo to bring students, leading researchers, businesses and entrepreneurs together to create, examine and commercialize opportunities in the digital media space.
The Waterloo Stratford Campus is leading an evolution in learning and career preparation. Students are immersed in a rich, technology-driven environment where theory and practice, science and commerce, creativity and innovation merge to forward digital media.
We offer:
Take a virtual tour of the Waterloo Stratford Campus. To learn more about our history, please see our Wikipedia entry.
Sorry, there are no upcoming events