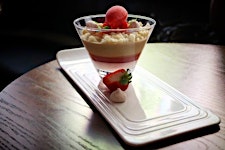 Vancouver Gourmet Club
We help you explore one of the world's best food scenes, and hear the stories of restaurants, chefs and food trends for a unique culinary experience in Vancouver, Canada. We look forward to leading your next Vancouver gourmet experience by thoughtfully curating the stories behind the food and introducing you to Vancouver's best restaurants.
We also help you experience gourmet dining at its best and enjoy many benefits while doing so. As a Vancouver Gourmet Club (VGC) member, you benefit numerous times over.
Sorry, there are no upcoming events