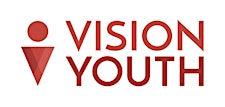 Vision Youth Leadership Program 展望青年領袖培訓計劃
A youth leadership program designed to "Inspire and Coach Our Youth to Become Visionary Leaders". We organize the program in an inspiring and supportive environment that will help the participants to develop: self-confidence, communication skills, public speaking, appreciation of nature and the environment, social conscience, interpersonal skills, personal responsibilities, political and social issues awareness. Vision Youth is a not-for-profit organization and is operated entirely by volunteers.
Founded in 2001, the Vision Youth Leadership Program was developed to complement the regular school academic curriculum to help our youth to develop life skills, which will prepare them for a successful and rewarding future. We encourage civic participation and the continuous development of physical, social, and leadership skills through a holistic training approach.
Sorry, there are no upcoming events