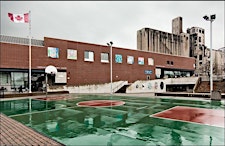 Waterfront Neighbourhood Centre
Waterfront Neighbourhood Centre (Formerly Harbourfront Community Centre) is a non-profit, City of Toronto agency that is supported by a volunteer board of dedicated community members. We work in partnership with residents and community-minded organizations to create a safe and supportive environment for people of all ages.
Our waterfront community is the fastest growing vertical neighbourhood in the City! Our programs mirror our community as the demand for family, children, community outreach and senior programs are on the rise. By engaging the community, we ensure that WNC's activities will meet the growing and diverse needs of our neighbourhood – now and in the future.
Sorry, there are no upcoming events