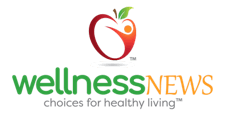 Wellnessnews Central Alberta
Wellnessnews Choices for Healthy Living® aspires to help local communities discover local options and alternatives to improve their health and wellbeing.
Through a cross-media marketing format that includes print, social media, online platforms, events and workshops, health tips and education are shared with Wellnessnews readers as they become connected to a panel of health experts, businesses and community builders. Professionals who are passionate about helping people live their best life, now.
Pauline Mousseau – PaulineM@wellnessnews.ca
Wellbeing Marketing Solutions
A Franchisee of Wellnessnews Canada, Inc.
Red Deer, AB T4R 2T9
P: 403.896.9255
Sorry, there are no upcoming events