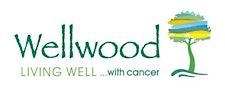 Wellwood
Wellwood empowers you to live well with cancer.
This is a community-based, non-profit organization which gives you tools to cope with the challenge of living with a diagnosis, providing information, programs and peer support to people who have recieved a disgnosis of cancer, loved ones, caregivers and healthcare providers. Working with existing community agencies and  care providers, Wellwood aims to provide integrative supportive care.
All of our programs are available at no charge.  
As a registered charity, Wellwood depends entirely on donations, grants and funds raised through special events to continue to provide our services at no cost  to everyone affected by cancer. 
Contact Wellwood by phone: 905 667 8870 
Review the web site: www.wellwood.on.ca
Sorry, there are no upcoming events