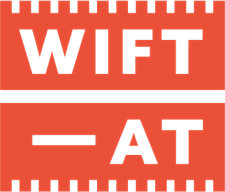 Women in Film and Television - Atlantic
WIFT-AT is a non-profit professional association that advances the careers of women working in film, television and screen-based media based in Atlantic Canada.
Our mission is to grow, enable and leverage the skills, talents and potential of our members. We celebrate the creative process and the impact of the collaborative nature of screen-based production in the Atlantic region!
WIFT-AT supports women through the development and execution of ground breaking programming, communications, networking opportunities and member benefits to encourage strategic leadership growth, and offer inspirational outreach to new members and audiences.  
Sorry, there are no upcoming events