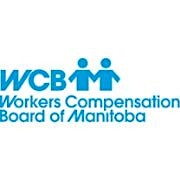 Workers Compensation Board of Manitoba
IMPORTANT NOTICE as of May 2020:
Due to Manitoba Health Guidelines, WCB has postponed all in-person classes until further notice. We are working to develop a virtual classroom version of WCB Basics and Return to Work Basics in the interim. Please check back periodically for further information and enrollment opportunities.



-------------------------------
The Workers Compensation Board promotes safety and health in Manitoba workplaces and aims to help prevent and reduce the occurrence of workplace injuries and disease. Working with its partners, the WCB promotes safe and healthy workplaces, facilitates recovery and return to work, provides compassionate and supportive compensation services for workers and employers, and ensures responsible financial stewardship.