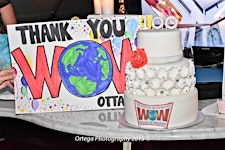 WOW-OTTAWA, Women Helping Women
WOW - World Of Women is a women's social network in the Ottawa region. 
We share information and ideas with the goal of strengthening and developing ourselves, and if applicable, our business activity.

We offer an inclusive environment open to women of all ages and backgrounds, which cultivates friendships, and enriches our personal lives as working women through support, mentorship and community development.

Become a WoW Ambassador today and experience the benefits of WOW!