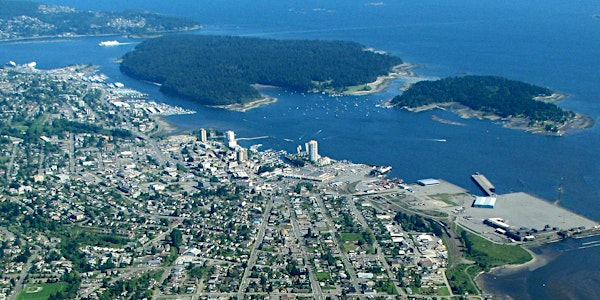 2018 Code4LibBC Unconference - Vancouver Island
When and where
Location
Vancouver Island University Library Nanaimo, BC Canada
Description
When: November 29th - 30th 2018

Where: Please join us in beautiful Nanaimo! Vancouver Island University Library (VIU) and Vancouver Island Regional Library (VIRL) are this year's hosts. We will gather one day at VIRL and the other at VIU. A shuttle bus will provide transportation between venues and central accomodations.

What: It's a 2 day unconference! A participant-driven meeting featuring lightning talks in the mornings, breakout sessions in the afternoons, with coffee, tea and snacks provided.
Lightning talks are brief presentations which are typically 5-10 minutes in length on topics related to library technologies.
Breakout sessions are an opportunity to bring participants together in an ad hoc fashion for a short, yet sustained period of problem solving, software development and fun.

Off-hours activities will include a visit to a local award-winning brew pub.
We have limited seating, so please get your ticket early! Please visit the wiki for more information, including travel logistics and accomodation discounts: https://wiki.code4lib.org/BC
Who: A diverse and open community of library developers and non-developers engaging in effective, collaborative problem-solving through technology regardless of their department or background.
Why: Why not? code4libBC is a group of dynamic library technology practitioners throughout the province who want to build new relationships as much as develop new software solutions to problems.
Hashtag: #c4lbc
Code of Conduct: As a Code4Lib event, we adhere to the Code4Lib Code of Conduct, which seeks to provide a welcoming, harassment-free environment. Please see the Code of Conduct for further details.
Event Image: CC-BY-SA-3.0 and GFDL KenWalker kgw@lunar.ca