2018 Decolonizing Conference: Dialoguing and Living Well Together - Decolon...
Description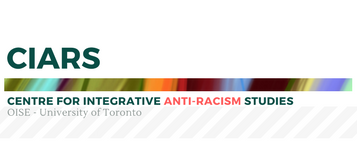 CONTACT: ciars.oise@utoronto.ca
DATES: November 8 - 10, 2018
EARLY REGISTRATION DEADLINE: July 31, 2018
GENERAL REGISTRATION: August 1 - September 6, 2018 [Extended to September 14th]
*Registration fees inclusive of breakfast and lunch | All tickets, except for "single day" tickets cover all three days*
WEBSITE: www.decolonizingconference.com

CIARS is pleased to announce that it is holding its XI Decolonizing Conference for critical dialogues on the theme of "Dialoguing and Living Well Together: Decolonization and Insurgent Voices".
Using a Decolonizing perspective, the conference hopes to explore new meanings of "living well together" outside of White mythology (in Derrida's terms) and the capitalist paradigm. We ask: how do we bring non-Western epistemologies to a terrain that has existed through a long-exercised White Mythology? What Indigenous experiences speak to the possibility of living well together in new futures? What additional dimensions of the above can be gleaned from the constant mobility of bodies, identities, subjectivities and relations?
***
KEYNOTES
Molefi Kete Asante

Gloria Ladson-Billings

Sandy Marie Grande

Marie Battiste
PLENARY TALKS
Plenary 1: Trumpism and the rise of the alt-right

Plenary 2: Reframing Intersectional theory

Plenary 3: Indigenous concepts

Plenary 4: Fall Institute: Decolonizing our learning spaces
WORKSHOP & SESSION THEMES
Traditional Indigenous knowledge systems for Living Well

Biodiversity and the Capitalization of Nature

Water, Life and Communities

The Anthropocene and the Racialization of Resources

Migration, Exploitation and Resistance

White Mythology and other Epistemologies

Sustainable Economies, Food Sovereignty and Living Well

Anti-Muslim Racism

Imperialism, Militarism, and Islamophobia

Black and Indigenous Futurisms

Race, Education and the Academy

Counter-Visions of Education

Indigenous Resurgences and New Possibilities

Race and Gender Violence

Race, Culture and New Media

Race, Policing and the Justice System

Blackness and Anti-Blackness

Whiteness and White Supremacy

Anti-Racist Feminisms

Race, Queer, and Disability

Reframing Intersectionalities

"Mixed" Race Identities

Race, Immigration and Resettlement

The Nation State, Citizenship and International Development

Language, Race, and Education

Spiritualities and Land

Pedagogies and Land

Environmental Coloniality

Race, Environment and Health

Interculturalism and Decoloniality