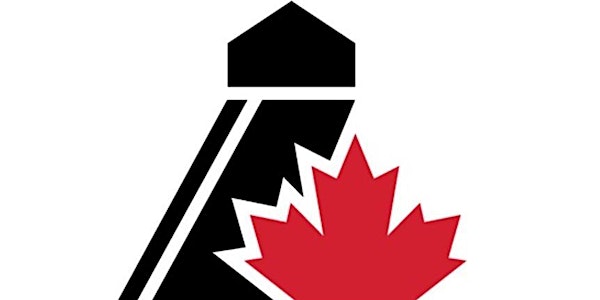 2019 Central Ontario CMP Annual Meeting
When and where
Location
Natura Event / Verdicchio Ristorante 1351-D Kelly Lake Road Sudbury, ON P3E 5P5 Canada
Description
Welcome to the Central Ontario CMP Annual Meeting Registration Page for 2019


This year's meeting will be held at the Natura Event Space, part of Verdicchio Ristorante located at 1351 Kelly Lake Road, Sudbury, Ontario. The conference will take place on Wednesday, November 6 and Thursday November 7, 2018.
Based on the continued success of short courses we are currently organizing a half day of short courses to be held on the Wednesday. Based on feedback from last year's attendees we are planning to have 2, 1.5-2 hour short courses that will run consecutively. If you are interested in supplying a short course please contact Curtis Deredin.
The technical session will be held on Thursday, November 7th with registration starting at 9:30 AM. The full day of technical presentations will include lunch, cocktails and dinner.
Schedule of Events


Wednesday November 6th - Short Courses @ Natura Event Space
12:00
Registration opens for short courses
12:30
How to Avoid Costly Bulk Solids Handling Mistakes
Tracy Holmes,
Jenike & Johanson, Ltd.
2:30
Break
3:00
Sampling Basics and Sampler Design

Alex Vo,
Heath & Sherwood
Thursday November 7th - Technical Program @ Natura Event Space
9:30
Registration Opens
10:00
Cyanide Destruction Performance Improvement at Rainy River
Tyler Buckingham,
New Gold Inc.
10:25
Bulk Gravity Analysis and Some Recent Advances in Gravity Recovery
Steve Skjonsby, SCR Mining and Tunnelling
10:50
Break
11:10
Successful Application of a Staged-Integrated Approach to Characterisation and Processing of a Low Grade Cu-Ni Ore: A Case Study
Scott Brindle /

Tony Deng, eXpert Process Solutions
11:35
Implementation of Deviation Alarming at Vale's Clarabelle Mill
Brendon Creighton,
Vale
12:00
Lunch
1:30
New Reagent Schemes for Improved Metallurgy in Cu-Ni Ore Flotation
Napoleon Tercero,
Solvay
1:55
DETA Behaviours in Nickel Mine Tailings and Potential Mitigation Strategies
Wendy Tian / Erin Furnell, University of Toronto
2:20
Break / Business Meeting
3:00
The Real Costs of Bulk Material Handling Problems - And How to Avoid Them
Tracy Holmes,
Jenike & Johanson Ltd.
3:25
The CanMicro Project
Erin Bobicki,
University of Toronto
3:50
Pros and Cons of Fine Screening, Fundamental Differences with Hydrocyclones, and how to Maximise their Applicability
Juan Gonzalez,
Metso
5:00
Cocktail Reception
6:30
Dinner including a guest speaker

Registration


This year we will be processing all registration via this Eventbrite page, including sponsorship. If you have a specific payment need that does not allow you to register via this page please contact us directly. Price for the conference is $100 if you register before Oct 23, after that date the ticket price is $150 and ticket sales run until Nov 1st at midnight. Unfortunately, due to catering requirements, registration after this date will be dealt with on an individual basis.
For general registration inquiries contact Katie Bissonette.
Short Courses


The afternoon, including 2 short courses will be hosted at Natura Event Centre at a cost of $20.
For further details on the short course program please contact Curtis Deredin.

Once the information for the short courses has been finalized we will update this Eventbrite page with tickets.
Technical Program


This year our technical program includes operations, supplier and student technical presentations.
For further details on the technical program please contact Curtis Deredin.
Sponsorship


Our conference would not be possible without the generous support of our sponsors from the industry. Our sponsorship structure has changed slightly this year. There are five levels of sponsorship:
- Platinum ($1500)
- Gold ($1000)
- Silver ($500)
- Bronze ($250)
- Student ($100 sponsors the attendance of a student)


The details of what is included in each of the sponsorship packages will be included in the detailed conference information package. For more information on conference sponsorship, please contact Catherine Gagnon.
For any inquiries, please don't hesitate to reach out to anyone on our team. See you in November, and don't forget to register in time to get the early bird rate!
Katie
Bissonette
Chair
Curtis
Deredin
Technical
Catherine
Gagnon
Sponsorship
Andrew Taylor
Treasurer
Mark Wagner
Communications
Brendon Creighton
Social
Christian Cyr
Student Engagement