About this Event
You are invited to the 18th annual Drs. Fereidoun and Katharine Mirhady Endowed Lecture in Iranian Studies. This year, we present The Politics of Parody: a conversation with Hadi Khorsandi and Dr. Mostafa Abedinifard.
2:00 PM | Sunday, March 1, 2020 | Fletcher Challenge Theatre, SFU Harbour Centre Campus
This event is free and open to the Public.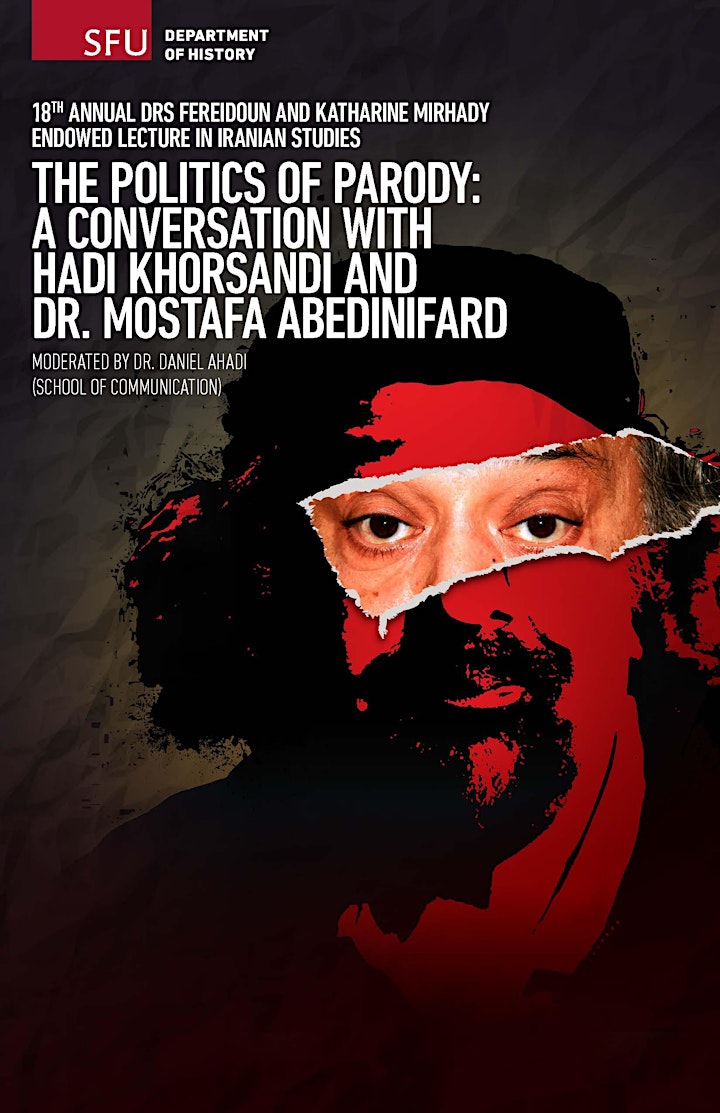 Hadi Khorsandi is a renowned Iranian poet and satirist. For decades he has moved worldwide audiences to laugh and ponder the social, cultural, and political challenges they face. He is the author of several books including The Suspect Diaries of Alam(2018), a parody of the Diaries of Alam and the legacy of Mohammad Reza Pahlavi. He will talk about his life's work and his latest book project, which turns to the counsel of Ruhollah Khomeini.
Dr. Mostafa Abedinifard (Department of Asian Studies, UBC) is an expert on satire in modern Iran.
Book purchase (cash) and author signing available.