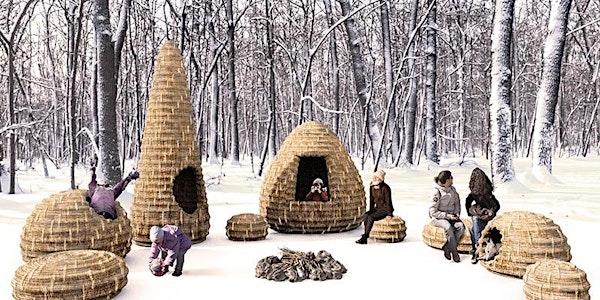 2020 Warming Hut Tour
Hop on your bikes and join us as we explore with Sputnik Architecture.
When and where
Location
The Forks Market - Outside South Entrance 1 Forks Market Road Winnipeg, MB R3C 4L9 Canada
About this event
We are pleased to be teaming up with The Forks and Sputnik Architecture once again for a chance to hop on our bikes and discover some of the wonderful warming hut designs developed as part of this year's Arts + Architecture Competition On Ice. It's your chance to learn the story behind the design of these iconic Winnipeg shelters.
Admittedly, Mother Nature has thrown us a bit of curve this winter with ice conditions on the river, but we're an adaptable bunch, so the tour goes on.
This free 90 minute tour will take us along the off river Manitoba 150 Trails at The Forks, across the Red River into St. Boniface to check out a few snow sculptures, and out to the Legislative Grounds to visit a few more warming huts before returning to The Forks.
Make sure to dress warm, and get ready to ride with us on Sunday, February 9th (or Sunday, February 16th).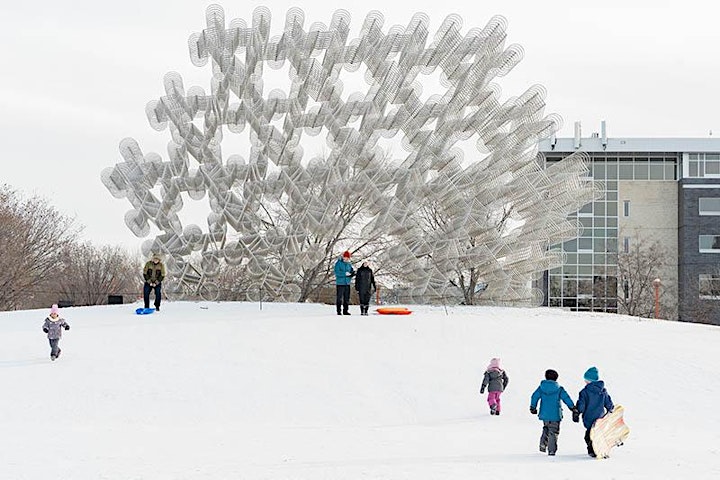 Don't have a bike ready for winter? No problem. We have a very limited number of fat bikes available to lend out for free (bike reservations on a first come, first serve basis) courtesy of Woodcock Cycle Works. Just make sure that you get to The Forks about 30 to 45 minutes prior to the start of the ride to get the bike set up for you.
Started in 2009, Warming Huts: An Art + Architecture Competition on Ice has been melding world-class design and art with Winnipeg's famous winters. The competition has seen entries from across the globe and caught the attention of international architecture publications and awards, as well as admiration from newspapers such as the New York Times.