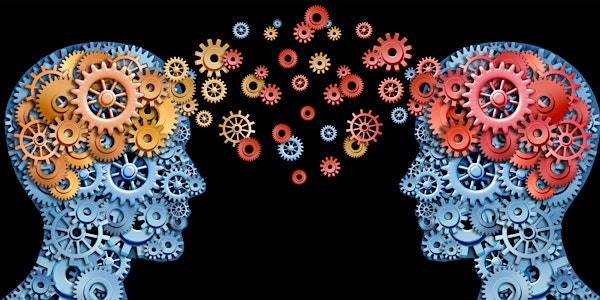 2nd Annual Council of Canadians with Disabilities (CCD) Conference: Strateg...
Event Information
Location
Gillespie's Reporting Services & Arbitration / Mediation Facilities
130 Slater Street
Suite 200
Ottawa, ON K1P 6E2
Canada
Description
2nd ANNUAL COUNCIL OF CANADIANS WITH DISABILITIES CONFERENCE:
Strategies for Competent and Ethical Disability Law Advocacy
The 2nd annual CCD conference canvasses best practices for case management, high quality service and client guidance in cases involving disability claims or disabled parties. Our conversation will emphasize why respecting diversity is of critical importance in disability law cases (particularly Ontario Disability Support Program applications); what access to justice issues arise for persons with visible and invisible disabilities; and, how counsel can effectively respond to the sensitive needs and interests of clients from equity-seeking groups. Interwoven throughout our panelists' presentations is the heightened importance of effectively communicating concepts such as solicitor-client privilege and confidentiality to parties with intellectual disabilities in ways that ensure understanding of their rights under Ontario law.
This conference is accredited by the Law Society of Upper Canada for 50 minutes of Continuing Professional Development (CPD) and 40 minutes of substantive content.
This event will be webcast for satellite access. Please see the webcast ticket options and stay tuned for more information about how to connect.
We hope you will also take this opportunity to network with professionals from the disability advocacy community, as well as experts in the areas of employment, labour and administrative law.
---
FEATURED PANELISTS
Ms. Morgan Rowe, Raven Law
Ms. Helen Ries, Founder and Lead Consultant at Great River Consulting
Dr. Jihan Abbas, Independent Scholar
Mr. Charles Ng, South Ottawa Community Legal Clinic
---
CHARLES NG
"I am a lawyer at South Ottawa Community Legal Services. I completed law school at the University of Ottawa in 2014, and was called to the bar in 2015. My practice mostly focuses on assisting individuals to maintain their income supports. I advise and represent clients on a range of legal problems that arise from their social assistance programs (i.e., Ontario Works and Ontario Disability Support Program) as well as other kinds of public benefits (i.e., Employment Insurance, Canada Pension Plan, Child Tax Benefits, Workplace Safety and Insurance Board benefits, etc.). I also practice in the area of housing law, which involves advising about tenants' rights and advocating for sustaining rent-subsidized households."
Presentation Topic: Ontario Disability Support Program medical eligibility and the appeal process at the Social Benefits Tribunal.
"I will briefly go through the relevant medical eligibility test under the Ontario Disability Support Program Act. I will plan to show some excerpts of the ODSP forms and provide a few thoughts about what typically makes a good/successful application. At the end, I will provide an overview about the appeal process at the Social Benefits Tribunal."
HELEN RIES AND JIHAN ABBAS
Helen Ries works as an independent consultant in planning and evaluation, supporting programs, organizations and systems that create opportunities for vulnerable, excluded and underrepresented populations to have full and inclusive citizenship. Helen is the lead on the Gifts and Assets Limit Initiative and its Coalition. The Gifts and Assets Limit website is http://gifts-assets.ca/
Jihan Abbas is an independent consultant and scholar whose work seeks to create greater equity and inclusion. She also holds a PhD from Carleton University (Sociology) and was an inaugural Vanier Canada Graduate Scholar (SSHRC). Jihan also serves as an advisor for the Gifts and Assets Limit coalition.
Presentation Topic: Revisiting the Ontario Disability Support Program: Pushing back against poverty finding opportunities for innovation
This joint presentation will briefly outline the barriers faced by those receiving ODSP and explore how the changes to regulations sought through the Gifts and Assets Change coalition can provide opportunities to innovate and better support recipients. While the work of the Gifts and Assets Coalition is specific to two regulations, this work, and the allied work of other coalition members, seeks identify and remedy the structural poverty faced by many with disabilities in Ontario.
MORGAN ROWE
Morgan Rowe is an associate lawyer at the Ottawa-based law firm of Raven, Cameron, Ballantyne & Yazbeck LLP. She practices mainly in the areas of union/employee-side labour and employment law and in human rights law before both the Ontario Human Rights Tribunal and Canadian Human Rights Tribunal. Morgan also has extensive experience working with community groups advocating on behalf of individuals with intellectual disabilities and injured workers. She is a co-author of Exploring Disability Identity and Disability Rights through Narratives: Finding a Voice of Their Own, a book examining the connections between law and disability in the lives of Canadians with disabilities.
Presentation Topic: Accommodation and Representation: the Search for an Inclusive Model for Legal Services
"My presentation will address issues related to client services that lawyers encounter when assisting individuals with disabilities. This will involve consideration of lawyers' obligations to accommodate disabilities and how those may be engaged in different parts of the lawyer-client relationship, such as in the initial consultation or structuring fee arrangements. I will also discuss the issues that arise for lawyers in ensuring appropriate accommodation for clients with disabilities in different legal processes, especially as they arise in human rights mediations. This discussion will engage issues related to access to justice for individuals with disabilities and the lawyer's role in facilitating access."
---
Want to learn more about the CCD?
Scan the QR Code to be directed to their website or visit http://www.ccdonline.ca/en/
---
Thank you to the following groups for contributing their
time and energy toward this initiative:
Date and time
Location
Gillespie's Reporting Services & Arbitration / Mediation Facilities
130 Slater Street
Suite 200
Ottawa, ON K1P 6E2
Canada