Description
ABOUT
The Inspiring Young Women in STEM Conference aims to inspire, engage, and empower young women who are considering a career in STEM (Science, Technology, Engineering, and Mathematics) by connecting them with role models in leadership positions, cultivating early research skills, and providing networking opportunities with the STEM industry within the context of a supportive community.
Undergraduate, graduate students, and post-doctoral researchers of all genders from Canadian universities and colleges are invited to attend this one-day conference to hear from four key leaders in academia and industry discuss their exciting research and inspirational career paths, network with professionals at our Industry Fair, learn about research opportunities at our STEM Graduate Program Expo, and have the unique opportunity to present your own scientific research in the Undergraduate Poster Competition.
This conference is organized by the Western Women in Neuroscience graduate student group and funded by Western University's BrainsCAN initiative and Schulich School of Medicine & Dentistry.


---


Conference Schedule
8:30 am – Registration & Poster Set-up (Great Hall)
Great Hall
Refreshments will be provided
9:15 am – Welcome by Conference Co-Chairs (SH 3345)
Ramina Adam, Avital Sternin, and Nicolette Nonnan
9:30 am – Opening keynote by Kate Young, MP (SH 3345)
London West MP and Parliamentary Secretary for Science
9:45 am – Keynote talk by Dr. Emily Lalone (SH 3345)
Assistant Professor of Mechanical and Materials Engineering at Western University
10:20 am – Keynote talk by Claudette Critchley (SH 3345)
Chief Operating Officer at Big Blue Bubble
11:00 am – Graduate Program Expo & Industry Fair (Great Hall)
Industry: TechAlliance, Modus Medical Devices, Robarts Clinical Trials, Magnet Forensics, Renix, Women in Communications and Technology, Surface Science Western, CARPROOF, R-Ladies, ZTR Control Systems, Info-Tech, Cambridge Brain Sciences, Mitacs, Big Blue Bubble, London Economic Development Corporation

Grad programs: Biochemistry, Biomedical Engineering, Bone and Joint Institute, Chemical Engineering, Chemistry, Mechanical and Materials Engineering, Medical Biophysics, Neuroscience, Physics and Astronomy, Physiology and Pharmacology
Lunch served in the Great Hall at noon
12:30 pm – Undergraduate Poster Competition (Great Hall)
2:35 pm – Keynote talk by Dr. Lisa Saksida (SH 3345)
Professor of Physiology and Pharmacology at Western University
3:10 pm - Keynote talk by Dr. Savita Dhanvantari (SH 3345)
Assistant Professor of Medical Biophysics at Western University
Coffee break at 3:45 pm
4:00 pm – Q&A Panel Discussion moderated by Kathryn Manning (SH 3345)
Dr. Emily Lalone, Dr. Lisa Saksida, Dr. Savita Dhanvantari, and Dr. Mark Daley
4:45 pm – Poster Awards & Closing Remarks (SH 3345)


---
Opening Keynote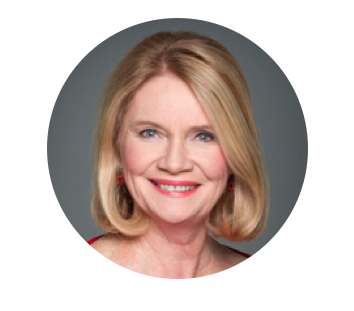 Kate Young, London West MP and Parliamentary Secretary for Science
Best known as the first female news anchor on CFPL-TV in London, Ontario, Ms. Young has had a distinguished career in journalism and public relations both in the private and public sector. Formerly the Manager of Public Affairs and Community Relations for the Thames Valley District School Board, Kate's department helped spearhead The Pledge—the first Canadian anti-bullying initiative to be recognized with a National Exemplary Bullying Prevention Program Award by the U.S.-based Schools Safety Advocacy Council.
As a community organizer, Ms. Young has volunteered much of her free time with organizations that directly impact London West, including the Fanshawe College Board of Directors, the Museum London Board of Directors and the London Health Sciences Foundation Board of Directors. In 2007, London City Press Club named Ms. Young Newsmaker of the Year for her outstanding service to the London community.
KEYNOTE SPEAKERS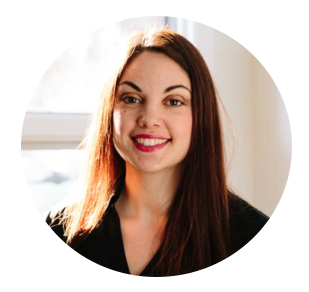 Dr. Emily Lalone, Assistant Professor of Mechanical and Materials Engineering

Dr. Lalone completed her PhD in Biomedical Engineering (2012) at Western University and is now an assistant professor in the Mechanical and Materials Engineering Department at Western. The goal of her research is to integrate biomechanical and imaging innovations to understand human joint structure and function.
Dr. Lalone's research program strives to develop biomedical and imaging innovations that offer new diagnostic and treatment technologies that improve health and quality of life in patients with musculoskeletal problems. Her specific research interests are in human orthopedic biomechanics with special focus on joint contact mechanics and joint kinematics. Dr. Lalone also plans to leverage her interest in Rehabilitative Sciences to develop interventions for primary prevention of MSK disorders, solutions for self-care strategies for patients and quantitative functional outcome measures of joint motion.
-------

Claudette Critchley, Chief Operating Officer at Big Blue Bubble

Claudette graduated with honors from Western University, where she obtained both her Computer Science and Education degrees. After university, she started her career at a private college as an instructor, where she quickly advanced into the role of regional education manager.
In 2000, she ventured on to her next challenge - video game development at EA's DICE Studios, where she became the lead programmer on several AAA+ Disney and Dreamworks titles. Her versatility and continued drive for excellence led her to co-found Big Blue Bubble in 2004. As Chief Operating Officer, Claudette has been creating pivotal growth for the company by overseeing and expanding company operations while managing their communications infrastructure. Claudette is a pro-active contributor to the tech and academic sectors, as well as an award-winning lecturer on the subject. She currently sits on the Board of Directors at Tech Alliance, in addition to the Advisory Board for Computer Science at Western University.
-------

Dr. Lisa Saksida, Professor of Physiology and Pharmacology

Dr. Lisa Saksida is a Tier 1 Canada Research Chair in Translational Cognitive Neuroscience, Professor in the Department of Physiology and Pharmacology, a Scientist in the Robarts Research Institute, and a Principal Investigator in the Brain and Mind Institute at Western University in Canada. She is also Scientific Director of BrainsCAN (Western's $66M Canada First Research Excellence Fund program in cognitive neuroscience) and a Senior Fellow in the Canadian Institute for Advanced Research.

Dr. Saksida's research focuses on the psychological processes underlying memory and perception, through a program of theoretically-driven experimental research using several converging methods of enquiry including localized pharmacological methods, transgenic and knock-out mice, and computational modelling. She also has a particular interest in the development of translational methods for cognitive assessment. She is co-inventor of a touchscreen-based cognitive assessment system that allows for comprehensive cognitive phenotyping of rodent models through the assessment of multiple aspects of cognition using tasks that are highly translatable to human patients.
-------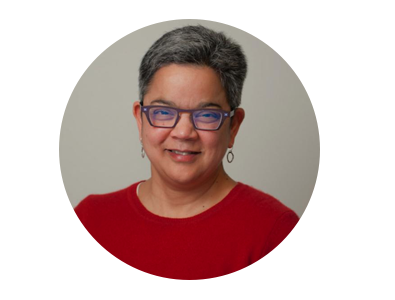 Dr. Savita Dhanvantari, Assistant Professor of Medical Biophysics
Dr. Dhanvantari received a B.Sc. in Zoology from the University of Guelph, an M.Sc. in Zoology from Western University, and a Ph.D. in Physiology from the University of Toronto. She carried out her post-doctoral studies at the National Institutes of Health in Bethesda, MD under the supervision of Dr. Y. Peng Loh. In 2002, she joined the Lawson Health Research Institute where she is a scientist in both the Metabolism and Diabetes Program and the Imaging Program. She is also an Assistant Professor in the Department of Medical Biophysics at the University of Western Ontario, and cross-appointed to the Department of Pathology and Laboratory Medicine.
Dr. Dhanvantari's research involves identifying biomarkers for imaging the development of diabetes and heart failure. Her lab works on characterizing peptide-based imaging agents for PET and fluorescence imaging by screening them for receptor binding and testing them in vivo for pharmacokinetic profiling. They then use lead compounds in imaging agents to monitor changes in receptor expression during the development of diabetes and heart failure in preclinical models. The hope is that this new generation of imaging agents will be eventually used in the clinic.
---
INDUSTRY FAIR
Get connected with the right people to successfully start a career in industry! We have an exciting and diverse lineup of organizations described below, including biotechnology, forensics, game design, business, and information technology!

TechAlliance – TechAlliance is the ultimate resource for tech companies at any stage of their growth. TechAlliance offers services to help start, grow and connect companies in many industries including digital media, the life sciences, advanced manufacturing, and clean technology. As our region's innovative companies start, grow, and connect, the supports and services offered by TechAlliance can help them by providing access to expertise, seed funding, business intelligence, training, and more!

Modus Medical Devices Inc. – Founded in 2000, Modus Medical Devices Inc. develops and manufactures cost-effective and innovative quality assurance tools for advanced radiotherapy. From QA phantoms and software for MRI, IGRT, Motion and IMRT to 3D dosimetry and optical CT scanners, Modus QA products are built to provide medical physicists with confidence that every patient is receiving the best possible treatment. Today, there are over 4,800 QUASAR™ phantoms being used in more than 2,900 leading treatment centres worldwide.

Robarts Clinical Trials – Robarts Clinical Trials is an internationally recognized full-service Contract Research Organization. Since 1986, they have collaborated with pharmaceutical and biotechnology industries, government agencies, and academic investigators in the performance of global, multi-centre, randomized controlled trials. They are recognized as international leaders in outcomes development, cluster randomization trials, and centralized imaging solutions. Robarts Clinical Trials is a rapidly-growing world leader in clinical trials and research development. They are constantly searching for talented candidates who represent the best in their field to join their dynamic network of professionals.

Magnet Forensics – Magnet Forensics is a global leader in digital investigative technology and was built on a foundation of helping and empowerment. Their products are designed to leverage the latest technological innovations to help law enforcement, consultants, military, and private enterprise. They use AI, automation, advanced searching techniques, modern data visualization and more to help investigative teams find digital evidence and understand the story it is telling. Their solutions have been used in cases ranging from Child Exploitation, Counter Terrorism (the Boston Marathon Bombing), Violent Crimes, Employee Investigations, Incident Response, and more.

RenixUIX™ – Renix is the world's only steady state ion exchange system used to purify materials we use everyday, such as food and water. We welcome Christine Haas (P. Eng), President and Founder of Renix, to our Industry Fair. Christine will share some experiences and insights about being a female leader in business and engineering and tell you more about the exciting work happening at Renix.

Big Blue Bubble – Big Blue Bubble is a mobile gaming company with more than a decade of experience creating fun, innovative, and accessible titles. Big Blue Bubble has collaborated with world-class brands such as Sega, Lego, Nintendo, Disney, and Nickelodeon to create polished and engaging games. Big Blue Bubble's commitment to high-quality game production has earned the studio recognition from prestigious organizations around the world, including awards from Deloitte, BAFTA, and IGN for economic growth, people's choice, and editor's choice.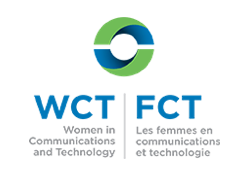 Women in Communications and Technology (WCT) – WCT is a national organization dedicated to the advancement of women through a network of professionals in communications and technology. WCT offers mentorship, skills development, and leadership training to help women achieve professional success. Meet representatives from WCT and learn how you can join this network of talented professional women!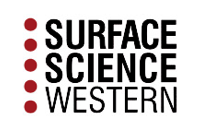 Surface Science Western – As a consulting and research lab, Surface Science Western combines the worlds of industry application and academic research. Surface Science Western specializes in analysis and characterization of surfaces and materials and have served in a range of industry sectors, including aerospace, defence, energy and nuclear power, medical/health, and more!

CARPROOF – CARPROOF is the leading provider of the most comprehensive used-vehicle history report. CARPROOF has earned a spot as one of Canada's Best Managed Companies and witnessed 1,017% growth over the past 5 years. CARPROOF has several incredible career opportunities for graduates with a computer science background and programming experience. Visit their booth at our Industry Fair and learn more about joining this award-winning company!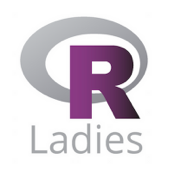 R-Ladies – Programming is an in-demand skill for many employers, but learning how to program can be intimidating for beginners. R-Ladies is a worldwide community that promotes gender diversity in the R community via meetups, mentorship, and global collaboration. Through R-Ladies workshops, you will learn a variety of skills such as data visualization and analysis, script writing, machine learning, and much more!

Cambridge Brain Sciences – CBS takes neuroscience out of the lab and into the real world to quantify brain health and solve mysteries about how lifestyle impacts cognition. The CBS platform is a web-based set of cognitive tests that assess a range of cognitive abilities including reasoning, problem solving, planning, attention, concentration and memory. CBS is developed by Dr. Adrian Owen, Canada Excellence Research Chair in Cognitive Neuroscience and Imaging at Western University, and has been featured on BBC, CNN, Nature, Discovery Channel, CBC, and National Geographic!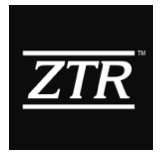 ZTR Control Systems – ZTR is a global high-tech company that continues to develop new and innovative solutions for off-road industrial equipment markets, specifically in Locomotive Modernization and Industrial Internet of Things, and has been named one of Canada's Best Managed Companies. Visit ZTR at the Industry Fair and meet Heather Shipley, the Engineering Leader from the Product Development Group, where she will share her own career-related experiences, give advice to aspiring engineers, and fill you in on the latest products and services offered at ZTR.
Info-Tech Research Group – Info-Tech is the global leader in providing tactical, practical Information Technology research and analysis. They are North America's fastest growing full-service IT analyst firm and has been repeatedly recognized as one of Canada's Best Workplaces. Info-Tech is aware that women are underrepresented in the IT sector, and is keen to include more women to their diverse and talented team.

Mitacs – Mitacs builds partnerships between academia, industry, and the world to create a more innovative Canada. They offer internships and placement programs to help students launch their careers and provide funding for international research collaborations. Mitacs also provides professional development training to advanced degree graduates, supplementing their education and research experience with the tools necessary to succeed in today's workforce.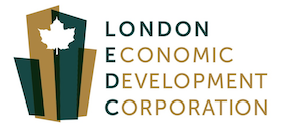 London Economic Development Corporation – The London Economic Development Corporation (LEDC) is the lead economic development agency in London, Canada, and is a partnership between the City of London and the private sector. The LEDC is improving the economic well-being of Londoners through the growth and expansion of local businesses and the attraction of new businesses to London. Connect with LEDC at the Industry Fair and learn about employment and entrepreneurship opportunities in London!
---


STEM GRADUATE PROGRAM EXPO
The STEM Graduate Program Expo features graduate students representing their department by showcasing research equipment, running hands-on demonstations, and discussing their research and their graduate program with anyone who is interested! Participating STEM departments:
Biochemistry
Biomedical Engineering
Bone and Joint Institute
Chemical Engineering
Chemistry
Mechanical and Materials Engineering
Medical Biophysics
Neuroscience
Physics and Astronomy
Physiology and Pharmacology
---


TRAVEL AWARD
We are proud to offer a $150.00 CAD Conference Travel Award to support students participating in the conference.

To be eligible for the IYWSTEM Conference Travel Award, applicants must be students at a university other than Western University at the time of the application and during the time of travel, and priority will be given to students who are presenting a poster in the Undergraduate Poster Competition
Follow the link for information on how to apply: https://goo.gl/qo81rn

Application deadline is February 16, 2018 at 5:00pm.

---

**Abstract submissions are now closed**
Undergraduate Poster Competition
We encourage undergraduate students to present STEM research posters. Posters may include ongoing or completed research projects (volunteer, work-study, thesis, independent study), original and innovative research proposals, or an original meta-analysis.
This is a unique opportunity for undergraduate students to gain experience presenting scientific material, improve communication skills, network with graduate students (which may lead to future research opportunities), prepare for your final thesis presentation, and not to mention an impressive addition to any junior CV or resume.
All posters will be judged by graduate students and the top three posters will receive a monetary award at the closing ceremonies!
1st place: $200
2nd place: $150
3rd place: $100
Deadline to submit abstracts: January 31, 2018 by 11:59 pm
Abstract submission form: https://goo.gl/forms/hccuL8hHt5mDCvHn1
---
SPONSORS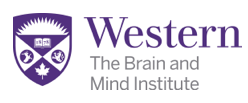 Please contact us if you are interested in sponsporing this event: inspiringyoungwomeninstem@gmail.com
---
Conference Committee
Co-Chairs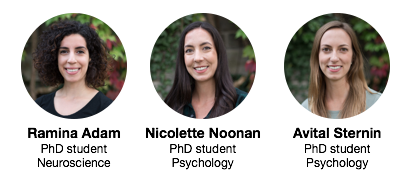 Organizing Team
Eva Berlot, PhD student in Neuroscience
Anna Blumenthal, PhD student in Psychology
Ysi Domingo, PhD student in Psychology
Kathryn Manning, PhD student in Medical Biophysics
Olivia Stanley, PhD student in Medical Biophysics
Volunteers
Megan Fennema, MSc student in Medical Biophysics
Natalie Ossowski, MSc graduate in Neuroscience
Ana-Bianca Popa, MSc student in Neuroscience
Heather Young, MSc student in Medical Biophysics
---


FAQs
What are my transport/parking options getting to the event?
By bus: LTC routes 2, 6, 9, and 10 make a stop at Alumni Hall. Somerville House is a 1 minute walk from the bus stop.
By car: Convenient and free parking is just steps away at the Weldon parking lot, located between the Law School and the Weldon Library, directly across from Somerville House. Alternatively, you can park for free at Althouse, Springett, Elborn, Medway Hall, Huron Flats. For more information, visit http://www.uwo.ca/parking/find/summer_evening_weekend.html under 'Weekend Parking Options – Complimentary Parking'.
Where can I contact the organizer with any questions?
Email us at inspiringyoungwomeninstem@gmail.com.
Organizer of 2nd Biennial Inspiring Young Women in STEM Conference
Western Women in Neuroscience (WINS) is a graduate student-run group at the University of Western Ontario that brings together individuals who are interested in the advancement of women in science and engineering, with an emphasis on neuroscience. Western WINS seeks to educate members on the issues facing women in STEM fields, provide resources to help combat these issues, and build a supportive network of individuals.
---
What We Do
Professional Development – We organize talks and workshops led by faculty members in STEM from Western and the affiliated colleges. Topics in the past have included: interviewing, negogiation, myths and facts about women in science, management, and work/life balance.
Build a Supportive Network – We organize monthly social events to give members the opportunity to build meaningful relationships with one another.
Community Outreach – We have organized a high school program in which we visit local schools and teach the students about neuroscience research while simultaneously exposing them to women in science. We also have a program for parents and teachers to equip them with strategies to motivate and encourage young women to pursue STEM. 
---
If you're interested in joining Western Women in Neuroscience, please contact us: westernwins@gmail.com
For more information, visit our website: Western Women in Neuroscience